"Pieces of the Afternoon"
paintings of the Adirondacks and the Hudson Valley

by Catherine Minnery"
Artist Statement: Catherine Wagner Minnery

"I am constantly inspired by the natural world; the sunrises and sunsets, the ordinary upstate NY landscape that I see on a daily basis. Of course, I also am deeply moved by the majestic; the rivers and streams and mountains that are part of this landscape. I could go on and on about light and shadow, the underlying abstract and spiritual components of any subject matter (other locales, interiors, still lifes or some combination) but I create art because I have a need to make visual the excitement I felt when I first looked at (or thought about) the subject at hand, searching for the unseen, not just the surface reality."

"For my landscapes, I usually work from small studies drawn on site and quickly taken digital photos. Rarely do I start and finish a piece plein air, but I have a strong desire and need to work outside. It recharges me. In the studio, I gather all my material and filter the subject matter through my own lens of experience and artistic sensibilities so that the work will be a personal interpretation."

"I like Paul Klee's creative credo,'Art does not replicate what we see; rather it makes us see.'
Brief Bio:
A native of Cincinnati Ohio, Minnery graduated from the Art Academy of Cincinnati and the University of Cincinnati. She has been a resident of Saratoga Springs NY since 1990.


In February 2013, Minnery was awarded Best in Show at the Albany Center Gallery's "Project Art" in Albany NY. And in 2010, she participated in the Albany NY Institute of History and Art's "Tomorrow's Masters Today" exhibit in which her painting was one of ten to be designated as part of the Master Class.
In February 2008, she exhibited large contemplative drawings of water and streams at the Mikhail Zakin Gallery in Demarest NJ.
In 2002, she traveled to Rwanda, Africa with Catholic Relief Services and produced a body of work from that experience. The work has been shown locally and nationally.
In 2001, she, along with Saratoga Springs artist Anne Diggory, were part of the New York Times, "In Art's Footsteps"; a 10 part series that revisited locations illuminated by the Hudson River Artists.

She exhibits regularly at the Piermont Flywheel Gallery, in Piermont NY, where she has been a member since 2004 and is currently president of this artist run, cooperative gallery.

Her work is included in museum, corporate and private collections.
---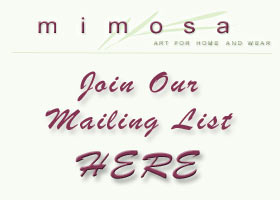 ---