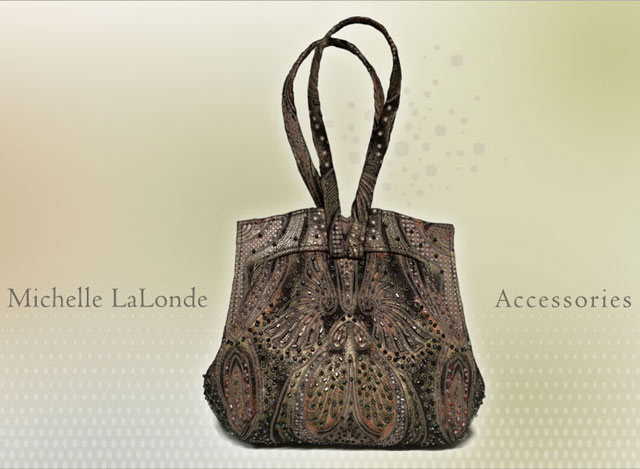 "We have taken the traditional handbag to the next level,

so that it becomes ornamentation, like jewelry," says Michelle.
The colors are sophisticated and the shapes are sometimes bold and angular, and other times soft and curvy. The one-of-a-kind and limited edition handbags crafted by Michael and Michelle LaLonde are a rare combination of sculpture and contemporary fashion. Which makes perfect sense, when you learn that Michelle was previously a professor of handbag design at New York's Fashion Institute of Technology. By contrast, Michael LaLonde learned to make leather accessories alongside his father during the 1970's. Working together for the last 25 years, the duo has redefined wearable art handbags, emphasizing quality craftsmanship. Traditional fiber methods, such as silk-screening, quilting, trapunto, appliqué, beading, pleating, embroidery and weaving are used on these collectible pieces. The handbags are crafted using only the finest leathers and fabrics.
For More Information, Please Visit Michelle LaLonde Accessories Website